News
2020-05-04
Official product launch
Lambda Labs high power amplifier KW-18
A real Kraftwerk. Not just on paper! Get to know more about it…
---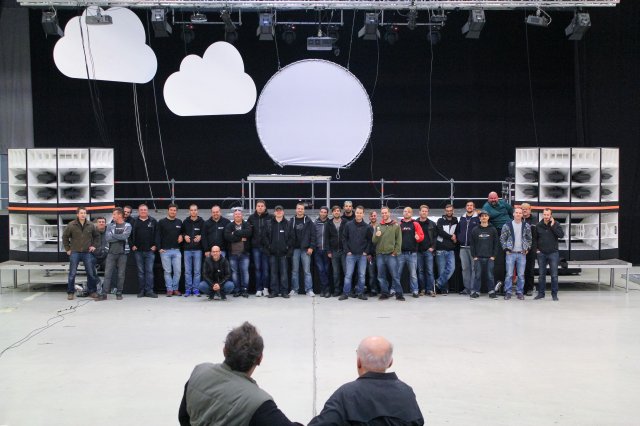 2016-10-26
QX-System presentation in Vienna Neustadt
2 overwhelming days
On the 20th and the 22nd of October, hall 3 of the Arena Nova in Vienna Neustadt was the destination of a lot of visitors. Over 200 interested listeners came to get an acoustical impression of our compact products as well as our new Q...
---
2016-10-16
The Acousmatic Project
Lambda Labs has been chosen for The Vienna Acousmonium
The Acousmatic Project was founded in 2007 by Thomas Gorbach with the aim of performing current computergenerated music through a loudspeaker orchestra.
---
2016-10-10
Impressions of Budapest Music Expo 2016
---
2016-10-03
Lambda Labs is part of the MEET exhibition 2016
MEET 2016 brings the worlds of technology and art together with the rich offerings of more than 60 exhibitors. This event not only brings to Vienna a wealth of information about important innovations in event technology, but also offers a platform for an exchange of views between theatre managers and event organizers.
---